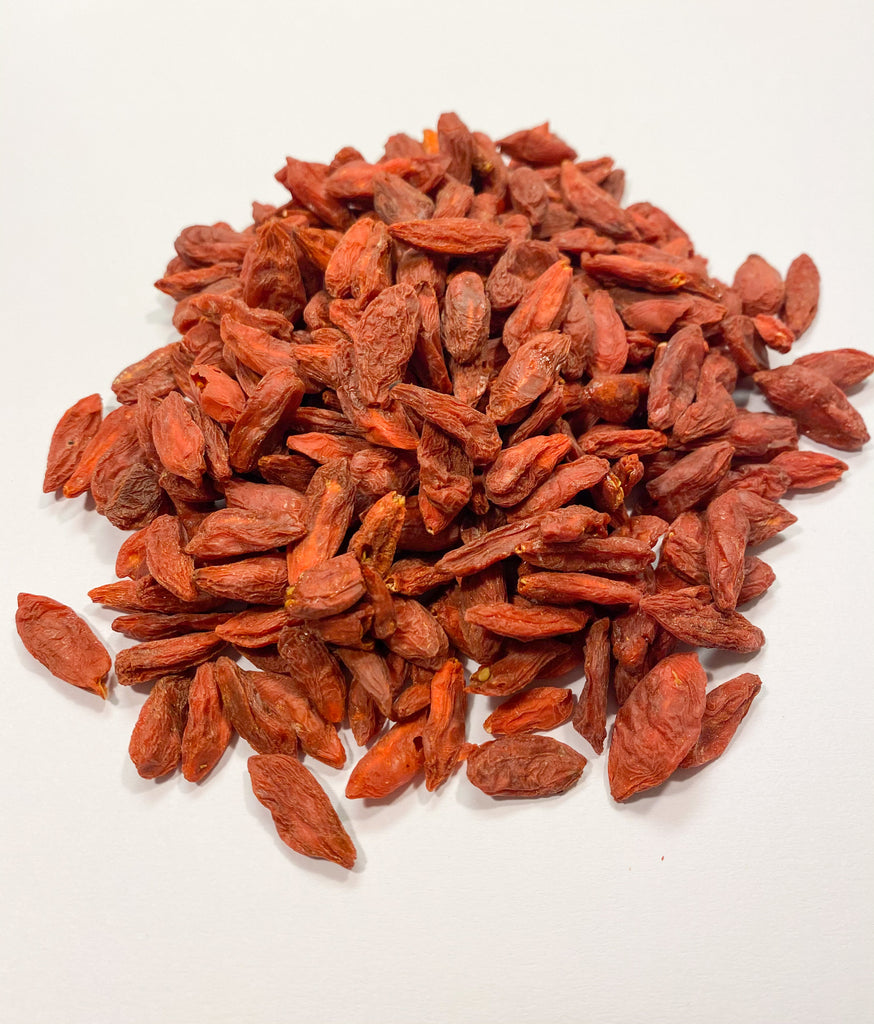 Our Organic Goji Berries are packed with nutrients like beta-carotene, and zeaxanthin, antioxidant carotenoids great for vision. Plus, there's the yumminess factor. They're human-grade, too, so even you can try them. :)
📦 Storage: You may keep in the same bag I provide or in a air tight jar. Store in a dry, cool area away from sunlight to ensure freshness.
🐰: Serving Size: Take a berry, break it up, and place bits around the living area for foraging fun. Hide them under hay or put them on the top level of a castle to encourage activity. The possibilities are endless! Don't go crazy though. Like all fruit, even these little chunks of goodness have natural sugars (fructose). We recommend only a piece every few days. (ONE PER MONTH MAX FOR CHINCHILLAS.) These are treats, not food!
💡 CAUTION: Serving size is for the average healthy rabbit, you know your rabbit more than I do, so please if your rabbit is having health issues; poopy butt, diarrhea, etc please consult with a vet before giving treats as you should have a proper diet set up. Always remember, anytime you add anything new into your furr babies diet, you are going to want to introduce it to them slowly to see how your your baby reacts to it; if everything goes well you can slowly increase it but keep in mind of the serving size. Everything is in moderation.
Some treats may be lighter/darker or thinner/thicker than pictures shown - We do our best to make the same sizes and colors but some may be different from shown above but satisfaction is guaranteed :)
Here at FluffyBunConfections we are committed to 100% satisfaction guaranteed.
Thanks for shopping at FluffyBunConfections!
If you have any questions please do not hesitate to contact us via Etsy, or email us at FluffyBunConfections@gmail.com - We will respond within 24 hours.
🚨 Please check out our FAQ before ordering.