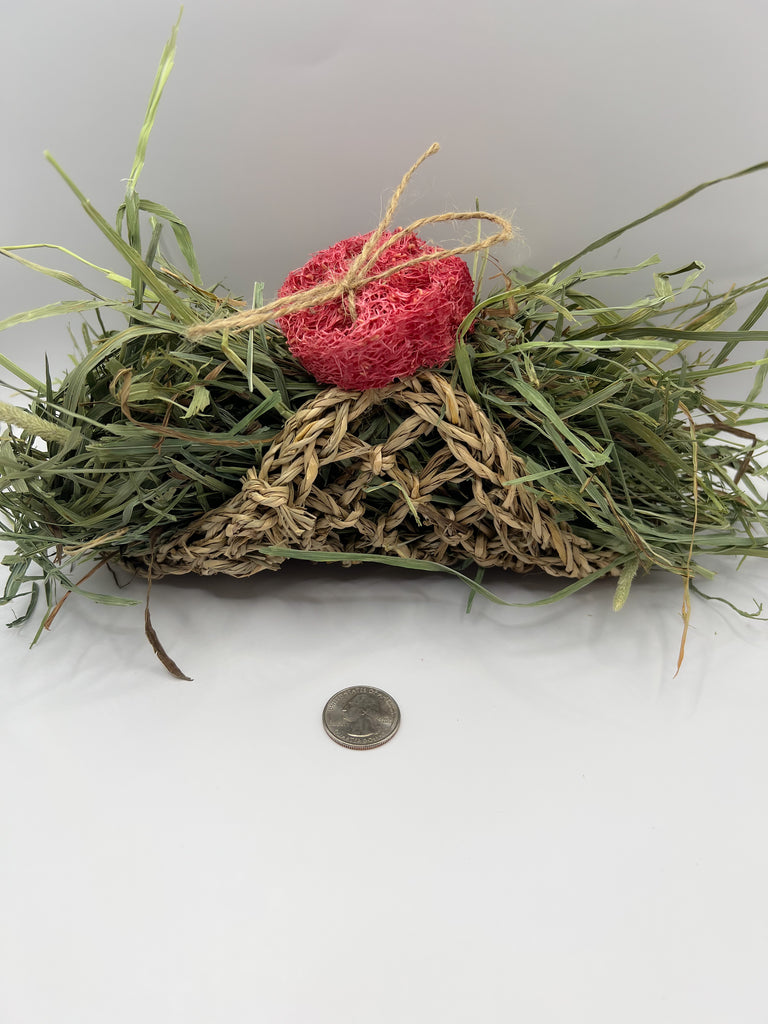 🐇 All Natural 7" x 7" Sea Grass Chew Mat ♥️
⭐ Seagrass will help encourage natural foraging and chewing instincts! Seagrass is a great foraging material for small animals and birds due to it's soft texture, and many threaded weaves giving your pet tons of seagrass to pull and chew on.
QTY: 1
SIZE: 7 inches by 7 inches.
⭐ Made from 100% Natural Sea Grass.
⭐ Ideal for Bunny Rabbits, Chinchillas, Birds, Parrots and other small animals.
⭐Completely Natural! No Dyes, Glues, or Hidden Nasty Ingredients.
⭐ You can choose from 3 flavors of
Loofahs: Banana, Blueberry, Cranberry, BlackBerry, Raspberry, Mango/Pineapple
Filled with Timothy Hay
Best thing ever
This is my bunny's favorite thing! She goes crazy for these burritos - the hay, the loofah, the mat, all of it! She's so happy when I give her a brand-new burrito!
Favorite
This is by far my buns favorite toy/treat. He will not leave it alone until it's been completely destroyed 🤭 keeps him busy and happy
Best bunny treats!!!
My bunnos LOVE FluffyBunConfections!!!
So good!
My bun loved this amazing treat!